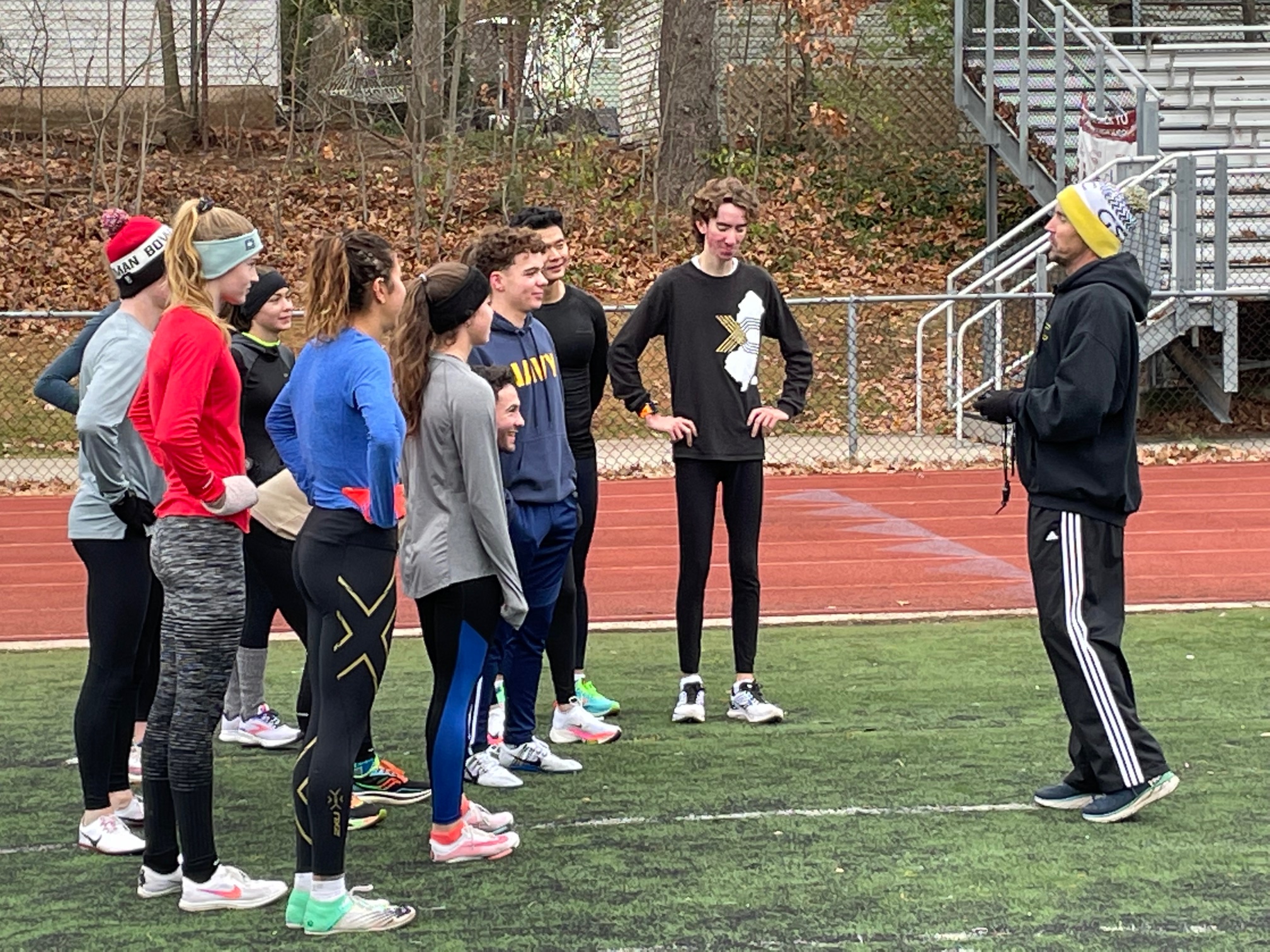 Chuck has been coaching athletes since 2001. That year, his first as a head coach, Seaside HS won the Oregon 3A state title. Weeks later, the Oregon Schools Activities Association (OSAA) voted him as the OSAA Track and Field Coach of the Year, making him the youngest track coach (24) in state history to win that award.
Two years later, he became the head coach at Castlemont HS (Oakland, CA) where he won four Oakland Athletic League (OAL) team titles and had twenty-two athletes win track OAL gold medals. Kenny Sparks (2004) and Jaime Lopez (2008) are still the only Knights in school history to win OAL cross county titles.
He was also the head coach at San Francisco State University until leaving to attend grad school at UC Berkeley. While at SFSU, he broke the indoor 4×400 school record and coached Kavina Hall to a CCAA 400m title.
Upon founding the club in 2010, he has coached a wide range of post-collegiate athletes from:
James Bias (2019 USATF qualifier- 300m)
Eric Holt (3:58.88 Mile / 1:50.18 800m)
Including many local athletes, like:
Anthony Harris (1:51 800m)
Ricky Garcia (1:53 800m)
Chuck also serves as the head coach of the Rutgers Running Club, whereas numerous athletes such as Aly Black, Younass Barkouch, and Jon Fontana have developed enough to compete on the Rutgers team.
Along with training American athletes, Chuck coached the 2014 Vietnamese women national 4×400 team and the Nicaraguan national team.
Recently, Chuck has coached a string of high schoolers on the GSTC Junior Elite Team including Camryn Wennersten (17:13), Ben Godish (15:10), and Rebecca Ochan (56.06/24.70).
Athletic Experience: A four-time All-Big East half miler at Rutgers, Chuck has won five national titles as a masters athlete including the 2019 USATF road mile national title– and was an 800m finalist in the 2018 World Championships in Malaga, Spain. He has been featured in three different podcasts: Masters Milers, Curious Human, and The Mile Mark.