Open Athletes and Masters Athletes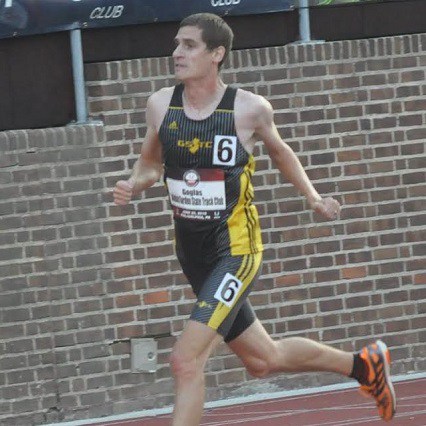 I Feel Comfortable Coaching:
 800 to Marathon, open and masters, men and women
I Most Enjoy Coaching:
 1500/mile, Steeplechase, and 5000m on the track
Experience:
 8 years of NCAA Division 1, 2, and 3, Men and Women, Middle Distance and Distance events in Track and Cross Country. 1 year coaching GSTC middle distance and distance runners on the track.
Expectations of You:
 I expect you to communicate with me regularly through the training cycle. I also want to know about your background in the sport, your goals, what has worked in the past, what hasn't worked in the past for you, and any injury history I need to be aware of.
Expectations of Me:
 You will get a concise email that describes what the plan for the week is on Sunday. I am available over email or phone/text to discuss anything.
My Coaching Philosophy:
 I don't consider myself high mileage or low mileage, I consider myself to be mileage appropriate. This is something that is different for everybody; some people work well on 100-120 miles a week and I would build a program around that. Other people can only handle 20-30 miles a week due to their body or other considerations and I will build a program that fits their needs. More mileage isn't always better, but it can be.I think about training a half of a year at a time, whether its track and cross country as the two seasons or a spring marathon and fall marathon. In my experience, the body works best when given a chance to rest in-between seasons. Early season the focus is on building mileage and the long run while introducing leg turnover work. Threshold paced workouts are the next building block that gets added. These 4 parts of training are never ignored, just changed in frequency at different times of the season. As the season progresses the move is towards more race paced workouts.
Athletic Background:
 I competed at the University of Connecticut mainly in the 1500m, Mile, Steeplechase, and Cross Country while dabbling in the 800m and 5000m. I am currently racing road, track and cross country races for the club with eyes on setting lifetime PRs in the 5000m and Steeplechase.