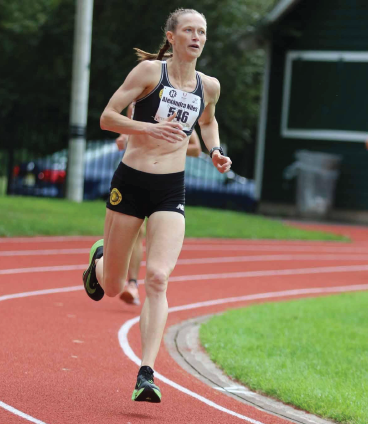 Marathon: 2:40:43, 25K: 1:34:01, Half Marathon: 1:18:41, Marathon: 2:40:43, 50k: 3:25:12, 10 mile: 59:00, 5K: 17:42, Mile: 5:09
Won the 2018 One City Marathon, qualified for the Olympic Trials and set the course record. Raced in the elite field of the 25K National Championships in '16, '17, & '18; placed 8th in '16.
I was a competitive gymnast through college and didn't start running until I was in my early 20s. I have a rescue pittbull named Peaches.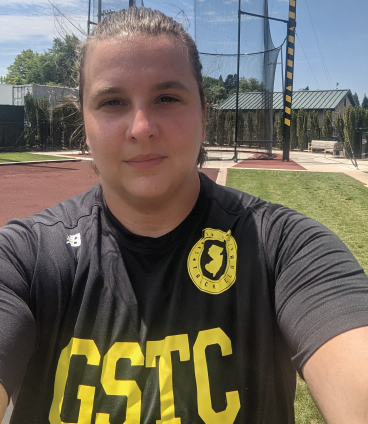 Hammer Throw: 68.52m
2020 Olympic Trials Finalist, 9th place at USATF Outdoor Championships 2017, 2016 Olympic Trials Qualifier, First NCAA D3 Indoor T&F All-American for Stevens Inst. Of Tech 2013
I also train for Arm Wrestling!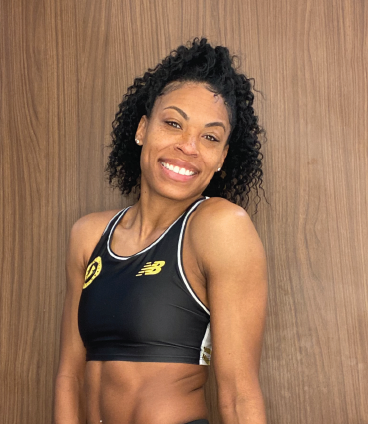 200m: 23.3, 400m: 52.9, Long Jump: 6.41m
American Record Holder- 4x200m (1:32.67) Former New Balance Athlete, Most Decorated Female Athlete or if Rutgers University- NB
I LOVEEE MACARONI & CHEESE! <3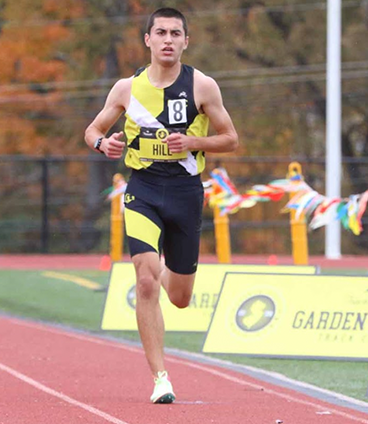 800m: 1:49, 1500m: 3:42, Mile: 4:02
NCAA regional qualifier 1500m; Rutgers University school record holder in the 1500 and mile
I was a goalie for my high school varsity soccer team.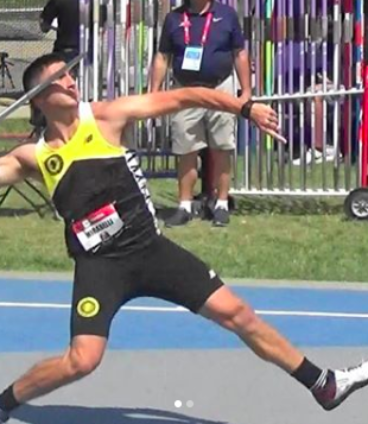 Javelin: 76.67m
4x D1 All-American, 3x Big 10 Champion, Jr. Pan-American Gold Medalist, Rutgers school record holder, 2016 Olympic Trials Qualifier, Finalist at 2017/2019 USA Championships, 2017 Penn Relays Champion, East Regional Field Athlete of the Year. NJ HS State Champion.
I am 6'3 and have a 7 foot wingspan.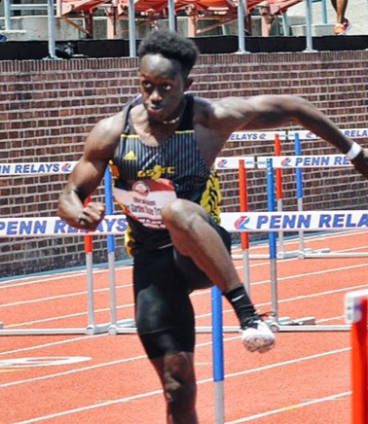 60m Hurdles: 7.88, 110m Hurdles: 13.87
2x HS All America, NJ state champ, 5x NCAA D2 All American, 7x Northeast 10 champion,2014 IAAF World Junior Championships Qualifier, 5x New England champ. Club record holder in 110 hurdles. Occupation: assistant track coach
Loves rock.
800: 2:03.66, Mile: 4:47.80, 1500m: 4:20, 400: 55.5, 6k: 20:46
2x ALL SEC/ All- ACC 5X HS ALL American, 4×8 National Record holders, X3 Division I qualifier, and All- American (4X4, 800m) NCAA DI 800 meter Finalist (ALL American) All-ACC 800m 2016/SEC Runner up Indoor 800m 2018 2x High school state champion Indoor, Outdoor 8oom 2x High school state champion Indoor 800m USA Championships IAAF national qualifier Ukraine, 2015 800m, USA IAFF national Finalist 800m
I love making people laugh and I love burritos!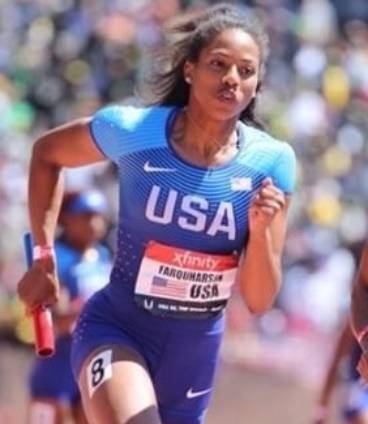 100: 11.32, 200: 23.07 (22.91W), Long Jump: 6.54m
7x All-American, Woman of the Year 2015 , 9x Big Ten Medalist , 9 Indoor & Outdoor Rutgers School Records , Bauer Female Athlete of the Year 2016 , Rutgers Senior Athlete of the Year , 2x Nike High Game Performance of the Year , 4x DI NCAA Participant , USA Vs. The World Participant (2018-2019) , Indoor Championships Finalist 2017 , 2016 Olympic Trials Participant.
I was a cheerleader before I was a track athlete as well as a volleyball state champ in 2010!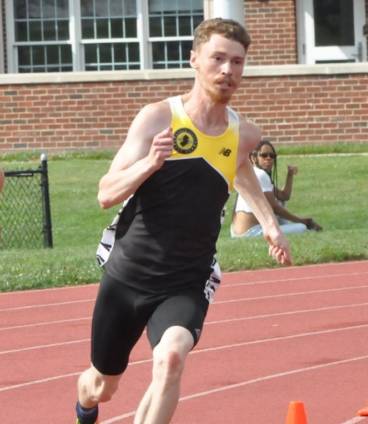 400m: 47.24, 200m: 21.06, 100m: 10.51, 60m: 6.87
Multiple time Conference USA First Team. Member of second fastest 4x400m team in UTEP history (3:03.15). Penn Relays Club 4x100m champion. Millrose Games Club 4x200m champion. 2019 USATF Indoor Championships Qualifier.
Multiple time Conference USA First Team. Member of second fastest 4x400m team in UTEP history (3:03.15). Penn Relays Club 4x100m champion. Millrose Games Club 4x200m champion. 2019 USATF Indoor Championships Qualifier.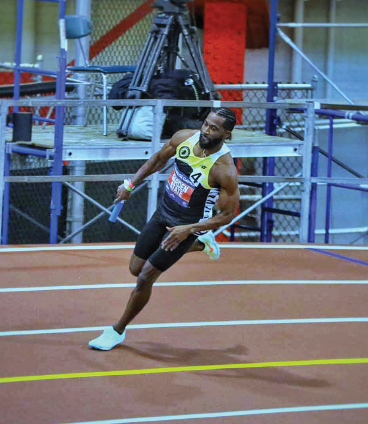 200m: 21.01, 400M: 45.70, 800m: 1:49.32
2015 USA Indoor 600m Bronze medalist, 2016, 2018, 2019 USA v The World Penn relays champion, made the 2019 world relays team, MEAC, 3xIC4A champion, 4xMEAC Champion, 2x NCAA D1 Nationals Qualifier, NCAA 2nd team All-American
was on the swim team in high school and I love the beach.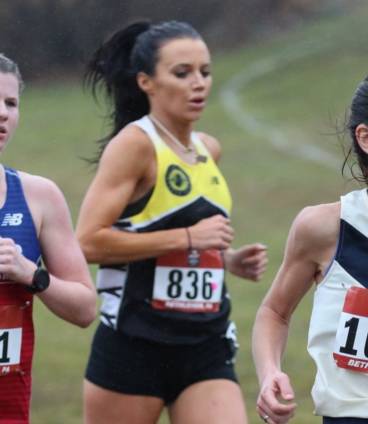 Marathon: 2:41, 3000 steeple: 10:08, 3000m: 9:24, 1500m: 4:30, 5k: 16:48, 800: 2:10
Penn Relays 3k steeple champion, former high school national record holder in the DMR , Olympic trials qualifier in the marathon
My favorite food is raw oysters.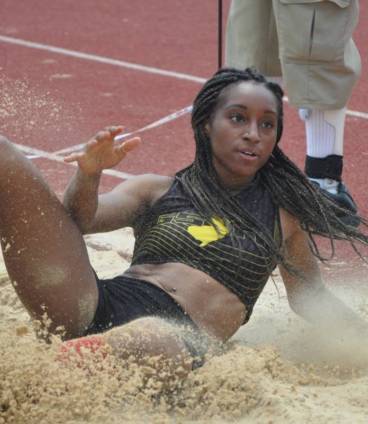 100m: 12.10 200m: 24.30 400m: 57.00 High Jump: 1.78m Long Jump: 6.34m
2x NCAA Division I All American, 3x MAAC All Conference Champion, 2x MAAC Most Valuable Player, 1x NEC Most Valuable Player, 2014 MAAC Most Valuable Field Athlete, 2016 USA Nationals qualifier (LJ, HJ), 7th and 9th in LJ and HJ at USA Nationals, Dominican Olympic Athlete, Holds 3 records at Monmouth University, 2x ECAC LJ champion (indoor, outdoor). Occupation: Part time jumps coach.
I am a vegetarian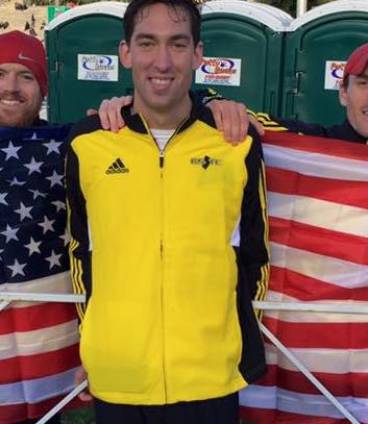 800m: 1:52.48 1500m: 3:46.66 Mile/1600m: 4:03(dmr) 3000m: 8:09.33 5000m: 14:15.62 10,000m: 29:51.45 5 mile: 24:25 10 mile: 49: 56 Half Marathon: 64:38 Marathon: 2:26
6 time Division II All-American, 5 time Run for the Diamonds champion, Qualified for 2016 US Olympic Marathon Trials.
I like pizza.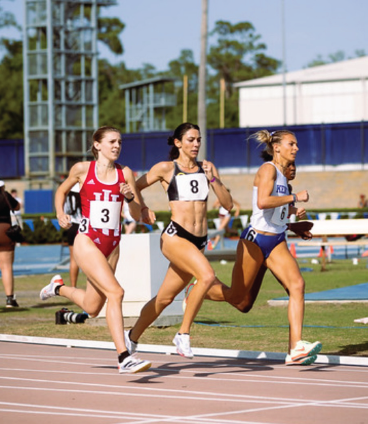 400m: 55.57, 800m: 2:02.26, 1500m: 4:16.72, Mile: 4:36.43,
11xASUN conference champion, Jacksonville University program record holder indoor/outdoor 800, 2x all-american 800m, 2019 USA Outdoors semi finalist 800m, 2021 Olympic Trials qualifier 800m.
I get solicited for feet pics on a regular basis (kidding, but actually). When I was 3 my left leg was run over by a lawn mower.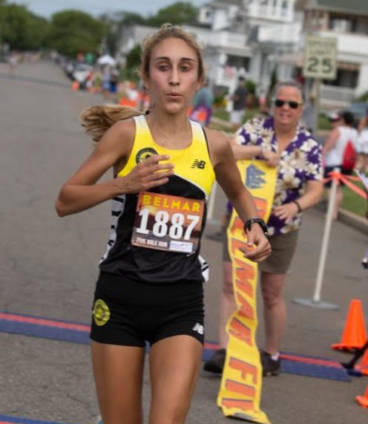 3k: 9:58, 5k: 16:49, 10k: 34:45, 8k road: 27:54, Half Marathon: 1:16, Marathon: 2:42
Qualified for the Olympic Trials in first attempt at the marathon. 7th at US 25k Championships. USATF-NJ 5k Champion in 2021. Open Women's USATF-NJ 10k Champion in 2019. Rider University Record Holder in the 3k, 5k and 10k. Rider University Student Athlete of the Year. NCAA D1 East Coast Preliminary Round Qualifier in the 10k.
My favorite place to run is the streets of Cape May.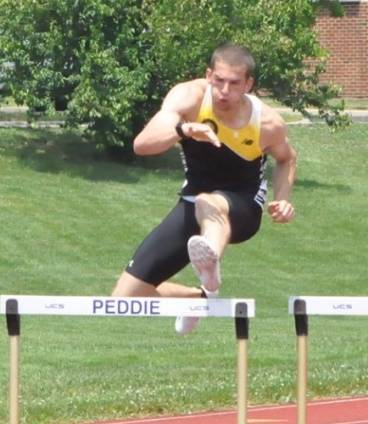 400IH: 50.27, 400m: 47.35, 110HH: 14.08
2xUSATF Outdoor Semifinalist (400H), 2018 DIII National Champion (400H), 6xDIII All-American
My favorite food is chicken parm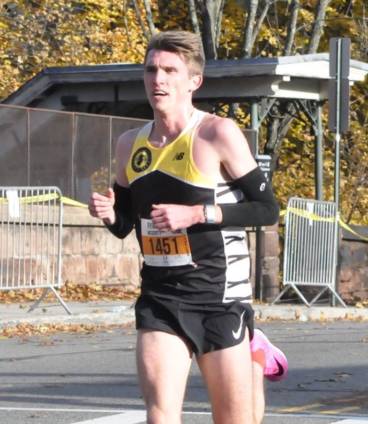 1500m: 3:44 Mile: 4:04 3000m: 8:13 5000m: 14:10
CAA 1500 Conference Champion, 4 x IC4A Indoor Qualifier, 4 x IC4A Outdoor Qualifier, 3 x NCAA East Regional Qualifier, 1 x NCAA Championship Qualifier. Occupation: Marketing Associate for Spark Foundry
I'm trying to read 100 books this year.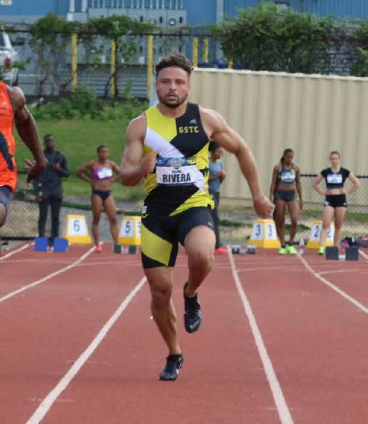 60m: 6.71 100m: 10.31
2x Puerto Rico 100m Champion
I collect sneakers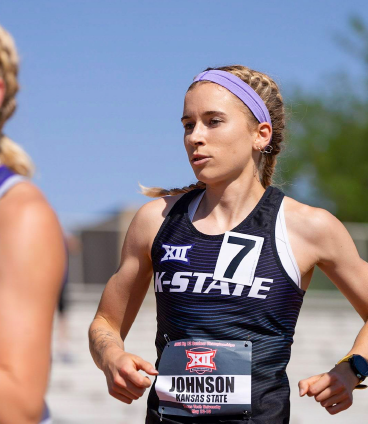 800m: 2:02.35, 1000m 2:44.89, 1500m 4:16.87
2022 5th place NCAA Indoor Nationals 800m 2022 14th place NCAA Outdoor Nationals 800m Big 12 Indoor 1000m Champion 2xBig 12 Indoor 1000m Runner Up 6xAll-Big 12 2xAll-Big 10
My mom thought me going out for track in 7th grade was "just a phase".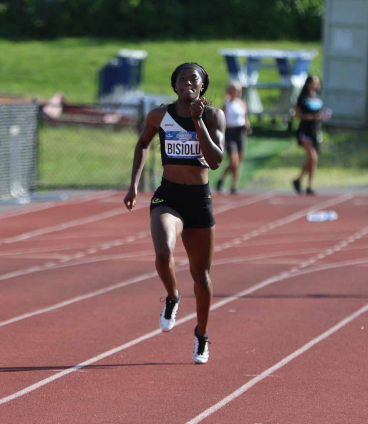 400-53.75 200-23.26
All-American, 8x all conference, 6x conference champion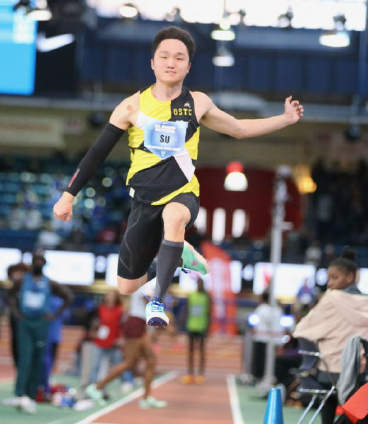 LJ: 7.40m, 100m: 10.99s
5x D3 All American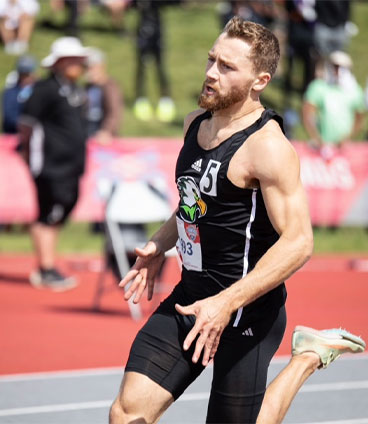 400m: 46.56, 600m: 1:16.34, 800m:1:48.24
7xNAIA All American, 2023 NAIA 600m national champion, 2023 Indoor NAIA Outstanding Performer
My favorite NFL team is the Seahawks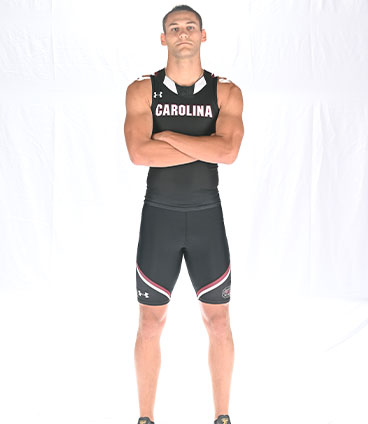 Long Jump- 7.42m (24'6") Triple Jump- 14.88m (48'11") High Jump- 2.03m (6'8") 100m- 10.79
Top Ten School History Long Jump and Triple Jump at South Carolina and Northern Iowa, Drake Relays Long Jump Champion, SEC & MVC Academic Honor Roll
I played football in college before switching to track & field.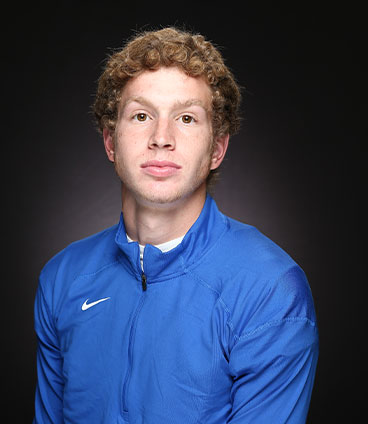 400- 45.41 200-20.82
3x big East champion 3 x big ten medalist 2018 penn relay wheel dmr champions 10x ncaa all American 2023 USA semifinalist
My favorite is food is wings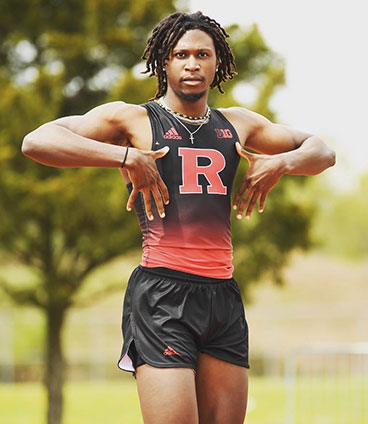 100m: 10.21 200m: 20.49 400m: 47.34
200m Big Ten Champion 2023 World championships participant 200m
I went to Monmouth first before going to Rutgers.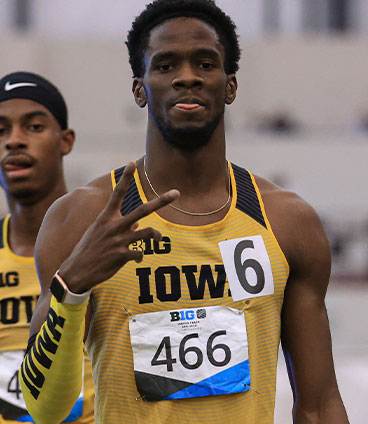 200:20.79, 400:45:33, 600: 1:16.55
4x4 nationals 2019, 3 time big ten champion athlete of the year
I have a twin brother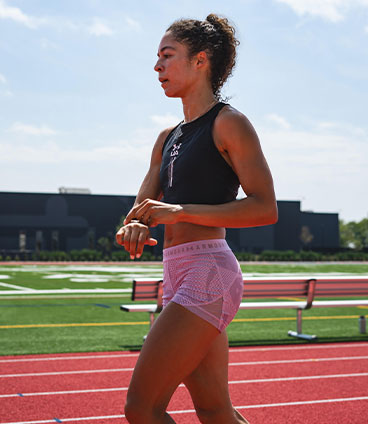 800m- 2:00.47, 1500- 4:12, mile(i)- 4:33
Four time NCAA Runner-Up, 7 Time All American, Selected to represent France in 2018 European Championships
I can walk on my hands.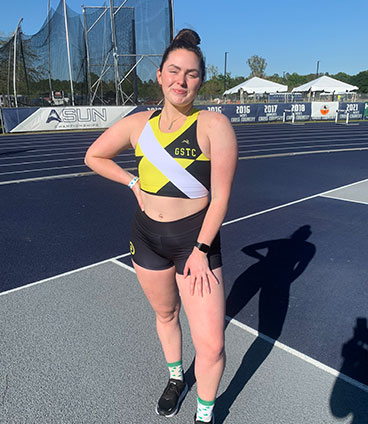 Hammer throw: 61.63m
Silver medalist at Irish Senior National Championships 2022 & 2023 4th on Irish Women's Hammer All-Time List School record holder at ETSU in the hammer
I grew up in Ireland!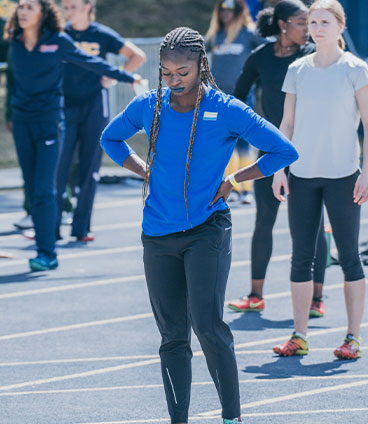 100m: 11.54 , 200m: 23.83, INDOOR 60m: 7.53
NCAA All-American, Big West Academic All Conference, Former Sierra Leone National 100m and 200m Recorder (2015-2019), 2nd Fastest 100m and 200m in SL History
I was a dual athlete in college, I played tennis and ran track.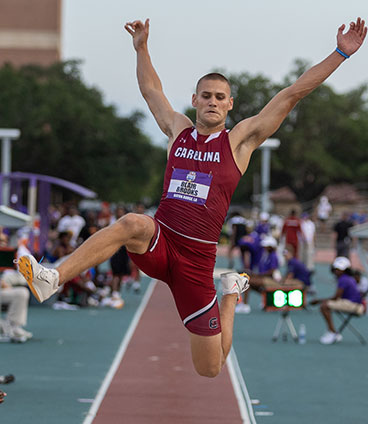 Long Jump: 7.42m Triple Jump: 14.88m High Jump: 2.03m 100m: 10.79
Top Ten School History Long and Triple Jump at South Carolina and Northern Iowa. Drake Relays Long Jump Champion.
I played football before track in college.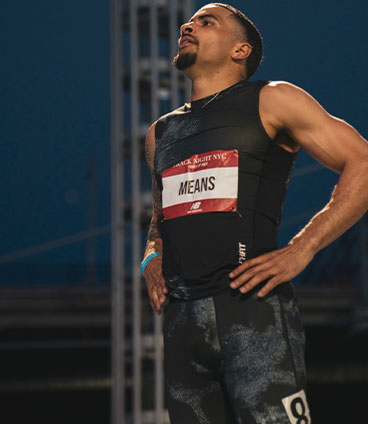 100m:10.35 (10.29w), 200m:20.93(20.79w)
10x PSAC Champion, 2x NCAA All-American, 2023 USATF 200m National Qualifier
I played competitive Table Tennis when I was in middle school!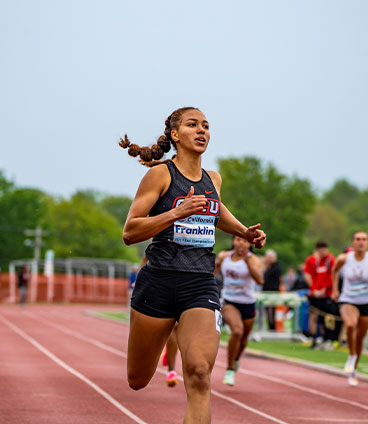 100-meter: 11.09 (wind-aided) & 11.27 (wind-legal) 200-meter: 22.65 (wind-legal) 400-meter: 51.14 (FAT time, 4th leg)
DII National Champion in both the 100m & 200m (2023) Fastest all-conditions 100m in DII 2nd fastest time in 200m in DII Top 30 candidate for 2023 NCAA Woman of the Year USTFCCA Outdoor National Scholar-Athlete of the Year 8-time All-American
I ran track for all four years of high school and never qualified for the state championship meet.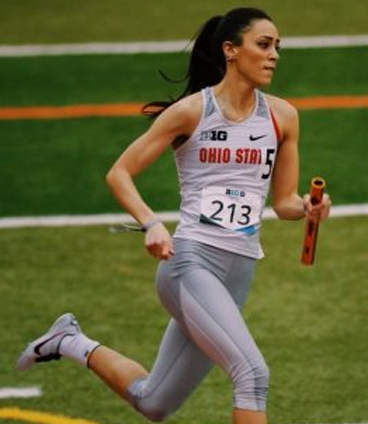 400: 54, 800: 2:03, 1500: 4:21, mile: 4:42
NCAA All-American, 3xB1G medalist, Puerto Rican national Champion, national (outdoor) mile record holder
My name is a palindrome (spelled the same forwards and backwards!)